Caspar Lee and Joe Sugg partner with Primal Media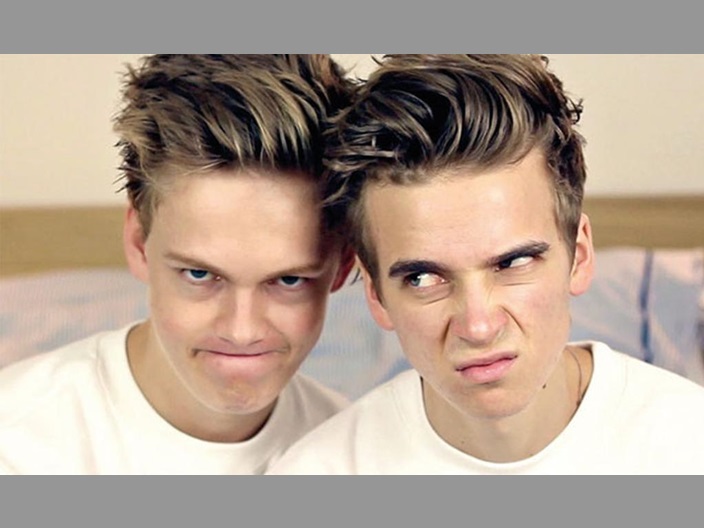 YouTube Duo Eye Linear Hits
Raucous Productions, the indie established by YouTube stars Caspar Lee and Joe Sugg, has partnered with Release The Hounds producer Primal Media as it seeks to make its mark on linear TV.
The company, which was set up in partnership with Dominic Smales, managing director of social media talent agency Gleam Futures, is developing a linear prank show with the Lionsgate-backed producer.
The move came after Sugg worked with Primal, run by former Gogglebox Entertainment duo Mat Steiner and Adam Wood, on an episode of the ITV2 horror gameshow.
The two firms are in active development on the new format ahead of pitching it to linear broadcasters, including ITV2 and Channel 4, and online outlets such as Netflix and Fullscreen.
Speaking at Broadcast's Media Production Show, Lee said the fledgling firm, which was set up to produce BBC Worldwide-backed travelogue Hit The Road, needed to prove itself, and partnering with Primal gives broadcasters more security to order multi-part series.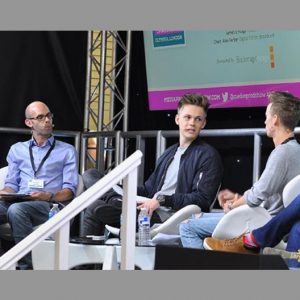 James Emtage, who joined Raucous as a development executive in February, added: "With the ambition of the ideas we have and the scale we want to take them to, it made sense to partner with a more established indie, albeit one that shared the same creative vision.
"It's an incredibly tough market to crack and just because we're working with talent that has had success on online platforms doesn't automatically mean we'll be able to deliver a six-part television series that will have guaranteed success."
Lee and Sugg, who have more than 10 million subscribers on the Google-owned video platform, decided to start with a prank show after discovering that their wind-up videos, which regularly get 6 million-plus views, received the highest engagement.
"A lot of the stuff that we have on our development slate has stemmed from what's worked well on our channels. So, for example, prank videos perform a lot better than some of our other videos – they get more likes and comments," said Lee.
Gleam's Smales added that Lee and Sugg have a different relationship with their audience than other stars.
"The data that they have access to is way beyond anything we've seen before. These guys can tell which second in their video is the most engaging. It's taking that information to other platforms with a good idea."
GLEAM INVESTMENT
Japanese advertising giant Dentsu has invested in digital talent agency Gleam Futures.
As part of the deal – under which Dentsu is thought to have taken a minority stake in the business – Gleam, run by chief executive Dominic Smales, will work closely with Dentsu Aegis Network's entertainment division The Story Lab.
The two firms said the deal will "accelerate and enhance" the company's talent stable and help them "develop deeper commercial partnerships".
Gleam will continue to operate from its HQ in London's Charlotte Street, and said its subsidiaries will "benefit from frictionless access to global markets".
Raucous has a number of projects in the pipeline, including a studio-based entertainment series that mixes nostalgia with YouTube talent; an entertainment format set on a tropical island; and a factual series that delves into the lives of digital entrepreneurs.
The pair are also keen to create ideas they can produce rather than star in. "I would love to get to the stage where emerging digital talent trusts us to work with them," said Lee.
"It's not just about sticking us in a show, but developing an idea that goes beyond us."
However, Smales, who represents 42 online stars including Zoella, healthy eating advocate Marcus Butler and fashion blogger Shahd Batal, said starting a traditional production company is not the end goal for many of his clients.
Broadcast Now | 22 June, 2017 | By Alex Farber