The Sun – Release The Hounds: Famous and Freaked, What's It About?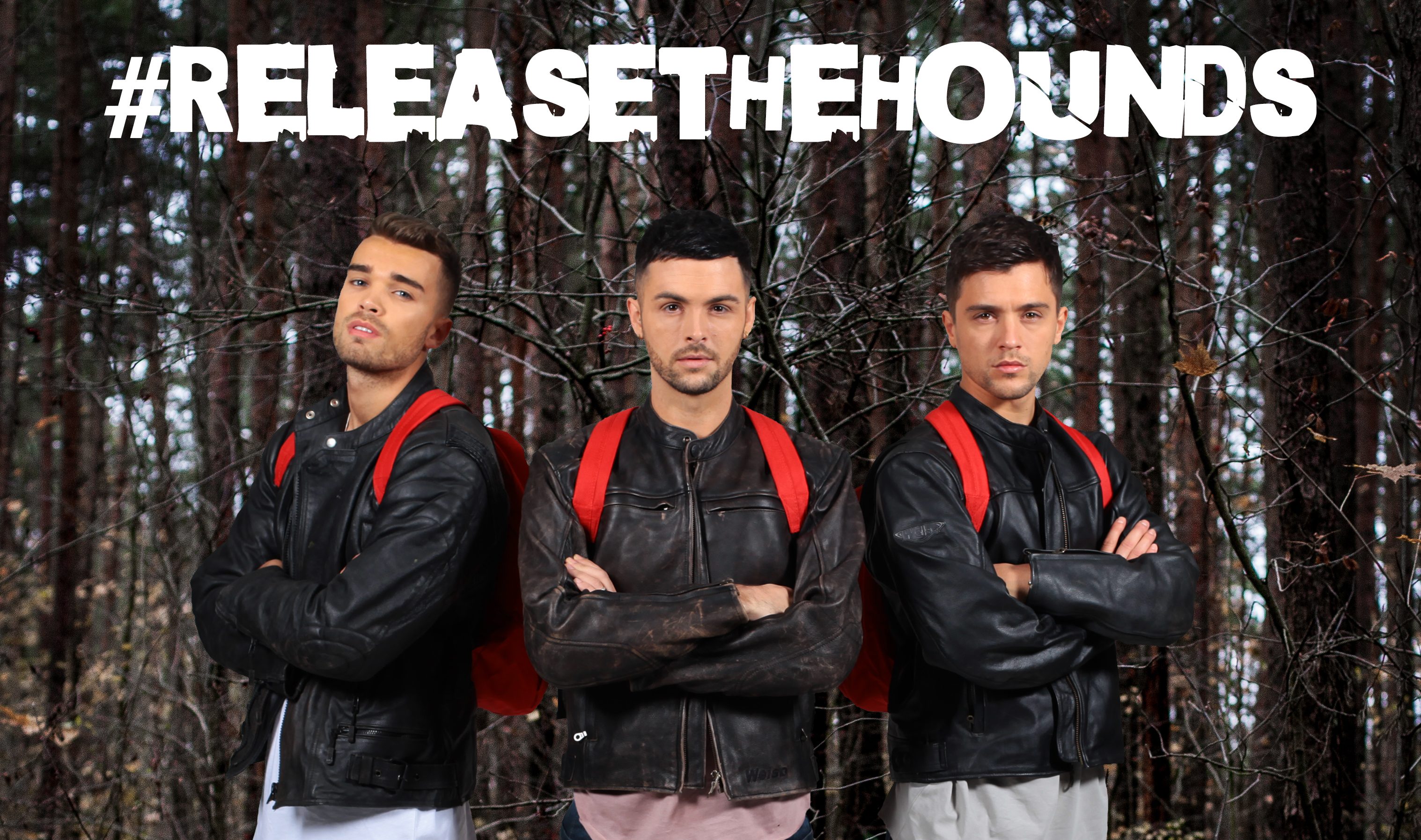 RELEASE The Hounds is as freaky as it sounds – and promises to be even better as the new series starts up. So what does the show entail? Who's taking part in this series and where do we know them from?
What is Release the Hounds: Famous and Freaked?
This season, bosses have promised that they have 'upped the ante' for the testing games to push the celebs to their limits.  Filmed in a remote forest from dusk through to the dead of night, each episode sees three celebrity faces compete in a series of weird and wacky challenges. The aim of the game is to win money as much possible for their chosen charity. During the game, they will have to face horror themed mental and physical challenges aimed to truly push them to their limits. The ultimate challenge for them is to out-run a pack of dogs trained to guard the cash.  If they manage to escape the hounds, the money belongs to them.
How will the teams fare?
Who from The Only Way Is Essex will be on Release the Hounds?
In the first episode, a trio of Towie cast members face off against demented bin men, a warehouse full of evil toys and an army of clowns.
Bobby Norris
Bobby has been a part of Towie since the fourth series, and is often seen with his close gal pals Gemma Collins and Chloe Sims. He is often considered the voice of reason for his co-stars, but is always there with a cheeky comment to keep things light. However, he's never appeared to be someone up for a fight, and that's just what he might have to do as he tackles the scary tasks – and wrestling the money away from the dogs.
Can he hack it?
Chloe Sims
Mum-of-one Chloe may be primped and primed – but that doesn't mean she's not afraid of getting her hands dirty. After being caught up in a Tenerife brawl, where the Towie crew was attacked by a gang of thugs, surely a pack of dogs won't slow her down?
Guess time will tell how she takes on the challenge…
Pete Wicks
Pete has been renamed 'The Pirate' by his Towie cast mates thanks to his tattoos and long, straggly hair. A self-certified tough nut, Pete's brains and brawn will both be put to the test on the game show.
Is Pete as big and tough as he makes himself out to be?
Who hosts the Release the Hounds?
Reggie Yates is the master of ceremonies and hosts the events from a 'control centre' telling cast mates what to do. However, even he isn't safe from the game – as he found out in a prank last season. He was made to believe that one of the trials had gone wrong – and in the process Joey Essex had been killed when a TV was smashed on his head. As Charlotte Crosby and Big Brother's Pete Bennett looked on, the team checked on Joey in a pool of blood and Reggie looked like he was going to be sick.
It was revealed shortly after it was a prank at the expense of Reggie and Joey was completely fine.
When is Release the Hounds: Famous and Freaked next on?
Release the Hounds: Famous and Freaked launches on Thursday, February 9 on ITV2.
The series will run for seven episodes, and will also feature the cast of Love Island, Geordie Shore as well as YouTubers Marcus Butler, Joe Sugg and Alfie Deyes.
You can catch up on any episodes you missed on ITV Player shortly after the show is aired.
Credit: The Sun – Tilly Pearce
https://www.thesun.co.uk/tvandshowbiz/2803615/release-the-hounds-famous-freaked-towie-itv2/